Polar Goals.

We like cold places. In fact, we love them. We met on an arctic skiing trip (thanks adventure.ie) where we learned cross-country skiing, cold management and navigation in a week of skiing around Finnish Lapland, about 300km inside the Arctic Circle in the middle of winter. Since that trip we have built on those skills and love of the cold by skiing and ski mountaineering in the Spanish Sierra Nevada and in April 2018 we took another step towards our polar goals by crossing Hardangervidda, a huge sub-arctic plateau in Norway. That trip gave us 6 days of skiing for 10 to 12 hour days pulling a pulk, navigating in white-out conditions, managing the cold and setting up camp every night. Magic.
We won't be stopping there though. In early 2019, one of us will be going to Ladakh in northern India to navigate the frozen Zanskar Gorge, and a couple of months after that the other will be heading a long way north to Svalbard, just 1000km from the geographic North Pole.. Both will be stepping stones for our plans to cross Icelandic glaciers, the Greenland Icecap and get to the poles under our own steam. Watch this space to see how that all comes together!

You can see a video of our Hardangervidda crossing here and read our account of it here. There are also photos of it in the gallery.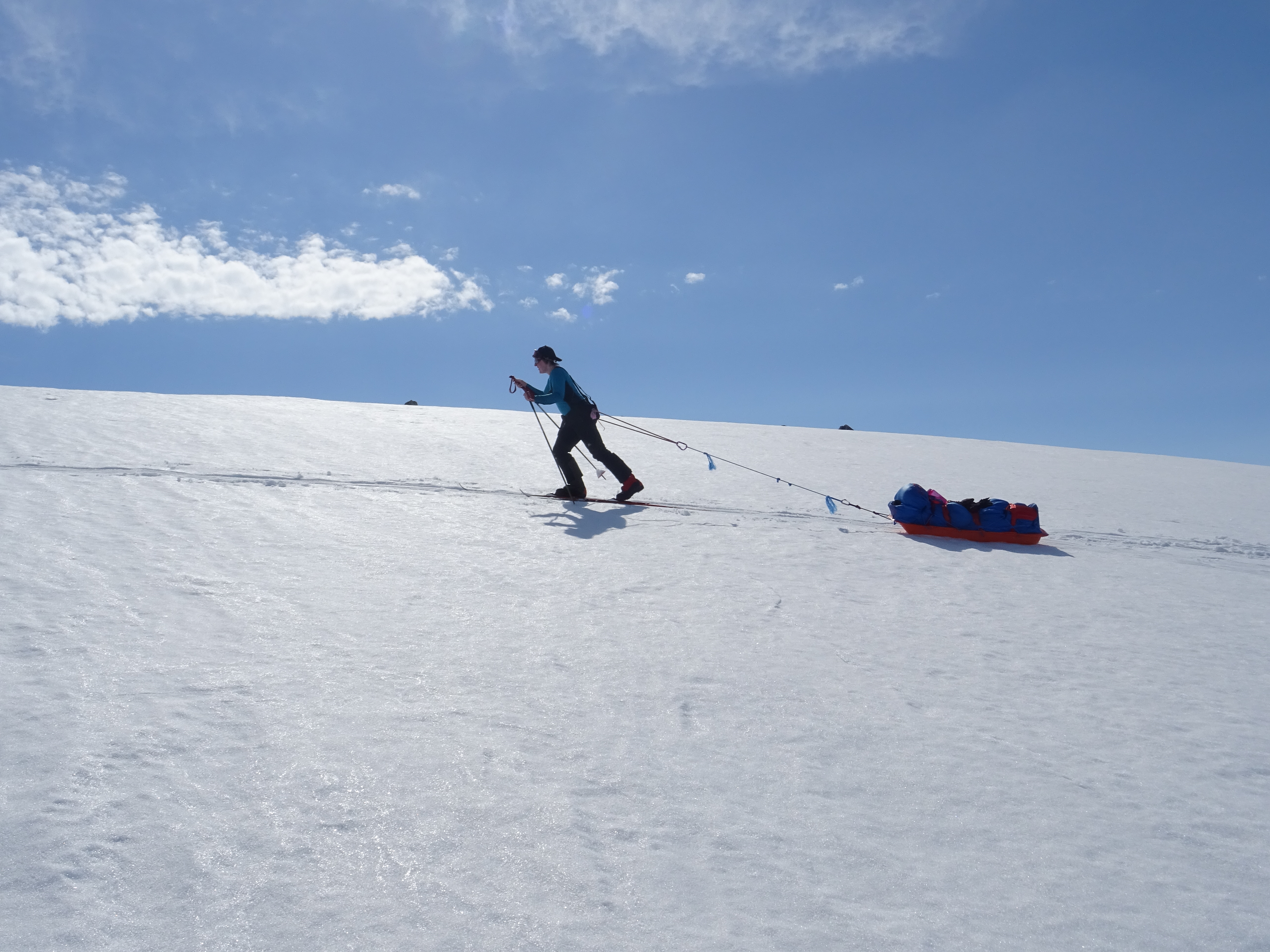 Crossing Hardangervidda in the ski tracks of polar legends.